John the Conqueroo
, online repository for the audition of that interstitial meeting-zone between Slingshot Henderson and Père Urbain Grandier, is happy to be hitting that Gummy Bear azz with
full albums
for the very first time today (in addition to the usual mystery morsels). Enjoy, you mang-nificent bitches.
FULL LPs
Orquesta Mirasol, Salsa Catalana
(Spain, '76?)
A band/group on which even the trusty bulwark of discogs.com can find precious little; they were Catalan, ostensibly, and at some point morphed into the virtually identical Mirasol Colores, but aside from that brief and paltry attempt at indexing, we have but the music. That music is, happily, what Frank Zappa circa autumn '74 in Helsinki would term "a barrel of motherfuckers": the salsa quotient, at least in any recognizable West Indian/Latin-American form, is fairly minimal, and that with which we're presented is more like a Spanish folk group's take on Soft Machine. Skirling scribbles of Elton Dean-style soprano sax, thick McCoy Tyner/Hermeto Pascoal modal piano comping, and some of the only
cuica
overdubs of the 1970s in no way related to Airto Moreira -- this is some
hot shit
. Dig in particular the opening duo of "To De 'Re' per a Mandolina i Clarinet"/"Reprise," two readings of the same quartal theme that span the language-gap between Triana or Anacrusa in their more
folklórico
-minded moments and Missus Beastly featuring a pith-minded John Surman on Hot Baritone Injection ... all this before the shake-your-machinery Amazonian drum break. "Molt Trist" is vaguely more salsa-minded, at least in its early moments, but the bubbling Hugh Hopper-Richard Sinclair bass work eventually forces into precipitation a Picchio dal Pozzo high-pressure zone of glimmering keys and cascading woodwinds.
Brilliant
stuff; apparently there's a European two-fer CD with this and Mirasol Colores' later
La Boquería
, of which you should buy two and give them both to me if ever you glimpse it.
Cos, Postaeolian Train Robbery + Classroom bonus tracks
(Belgium, '74)
Cos and its predecessor Classroom were both early projects of Daniel Schell's (who may be known to some of you depraved Euro-types, or anyone who consistently drops his frozen pizza with excitement on Soulstrut Record Day, for his later psych-folk-oriented work with the Dutch troubador Dick Annegarn). Fantastic, pellucid, intricately- but sparely-orchestrated jazz-rock with the rather Meredith Monk-style vocal work of Pascale Son skittering along atop the glacial Rhodes of Charles Loos and Robert Dartsch's limber, Billy Cobham-meets-Robert Wyatt drumming. Check Classroom's "La Patrie," which sounds something like Chantal Goya
yé-yé
gotten hold of and Cubistically reconfigured by Jean-Claude Vannier or the Moving Gelatine Plates, and the alternately stately and obsessively minimalistic "Coloc," with a monstrous, barely-in-control Schell guitar solo.
INDIVIDUAL TRAX
Elvin Jones, "Song of Rejoicing After Returning from a Hunt," The Main Force
(U.S., '75)
Techo-organic future-tribalism from Jones' all-too-overlooked early '70s experiments with fusion (we have Scott Yanow, credulous and enthusiastic as he is, to thank for this, presumably -- you know, Scott, there
were
jazz records made between
Bitches Brew
and the Catastrophic Marsalis Event). Jones apparently crafted the loose structure of the track by adapting for drum kit an actual pygmy ritual rhythm (the 'djoboko of the Ba-Benzele pygmies' according to the very, very period liner notes), and he tramps and rumbles multidirectionally through the webs of Angel Allende's friable percussion, the reed ostinati of Pat LaBarbara and Frank Foster, and Ryo Kawasaki's vocalic wah-wah guitar scintillations whilst Steve Grossman twists and scratches in his idiosyncratic post-Coltranean way. Ironically for the man driven from Coltrane's band as the final, nearly genre-less period of collaborations with Rashied Ali, Pharoah Sanders, and Alice Turiyasangitananda reached its vertiginous apex, Elvin actually sounds not unlike a more focused, weighty Ali here, interspersing his trademark Afro-Latin-American ambidexterity with tempo-less runs and stealth-bomber interjections.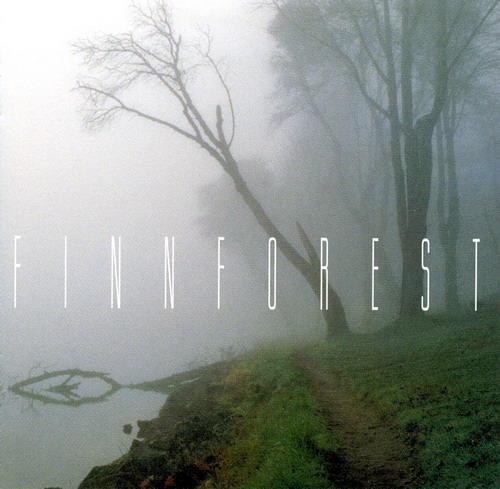 Finnforest, "Koin Slipesi," Finnforest
(Finland, '75)
Some rather Krautrocky-ECM moves from this primarily more Mahavishnu-leaning Finnish trio: much of the rest of their debut sounds like a stripped-down Nordic take on
Birds of Fire
, but we're a bit more in the territory of John Abercrombie's
Timeless
or the latter end of Damo Suzuki's tenure with Can here. Interesting and all-too-rare contrast between the solemn, open-ended post-bop chord changes and the hint of Hendrixian psych in Pekka Tegelman's running wah-wah commentary ... 2'52" of lovemakin' with yr favorite iceberg.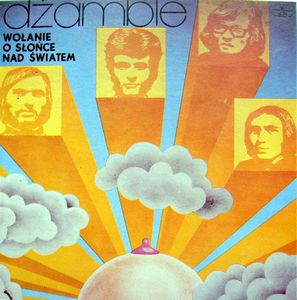 Dzamble, "Dziewczyna, w ktora wierze," Wolanie o slonce nad swiatem
(Poland, '71)
No idea what it is with Poland and grimy Stax soul, but beginning with Czeslaw Niemen and following hard thence, them bearded Krakowites seem to have had a serious thing for Otis Redding, Percy Sledge, Wilson Pickett,
et al
. Dzamble tends more toward the Blood, Sweat, and Tears/early Chicago thide of sings, a move I'd normally abhor but for the aplomb with which they manage this regimen: all too often, early American "jazz-rock" means semi-competent sub-Claptonisms over the very corniest 2-5-1 chord changes in the Ellington catalogue, but the
montuno
drumbreak at the outset smooths over worries for at least the necessary 3'45".